Podcast: Play in new window | Download
Subscribe: RSS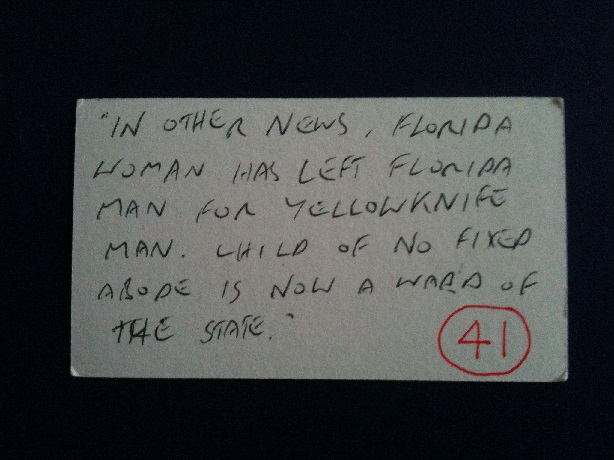 Tabloid reporters compete to get the worst possible headline past their editors.
Superheros are allocated based on a regional franchise system, but what happens when one of them just up and moves?
Handling & covering up the shenanigans of a family of dysfunctional superheros.
A Reality-TV superhero elimination competition.
In the post-war future, disputes of all kinds are settled at Murderbowl. … Seriously, people, it's just a name.
Particle Man – They Might Be Giants
Monsters & Other Childish Things
Baltimore Colts relocation to Indianapolis
Mutant Bikers of the Atomic Wastelands