Podcast: Play in new window | Download
Subscribe: RSS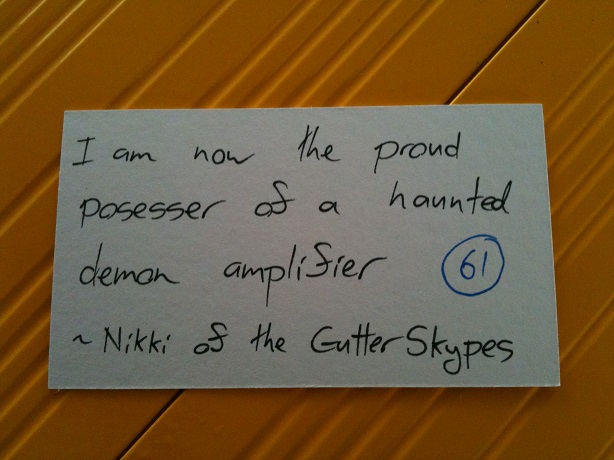 On this episode of the Big Red Couch;
A pub band must deal with necromantically faulty equipment, and adventurers travel incognito to protect their spoils.
The scarred veterans of a literal battle against disease face their foes, magnified to a human scale.
Goat Tranquility – Tonight! One show only! Doors open at 11pm, the hellish vortex at midnight!
Surviving minions of the dark overlord are force to save the world.
The only people in their way are the heroes who brought their former masters to justice.
Explorers "fax" copies of themselves into hostile environments, gathering clues with each successive, fatal attempt.
Big Red Couch – Episode 50 "Ghostwatch"
Scintillation – No legal definition, sadly.
Books – Terry Pratchett's Discworld
Film – Cast a Deadly Spell (1991)
Novel – Nevil Shute – Trustee from the Toolroom
Film – Sin Eater (2003) aka The Order
TV – Rick and Morty – Anatomy Park
RPG – Bureau 13 from Tri Tac Games
TV – Metalocaplypse starring the band Dethklok
Music – Black Sabbath
TV – Warehouse 13
TV – Alias Smith and Jones – not Mel Smith
RPG – My Life with Master
RPG – Fiasco
Books – Saga of Cuckoo, including Farthest Star and Wall Around A Star, by Frederik Pohl and Jack Williamson
Book – Warpath by Tony Daniel
Book – Physics of Star Trek by Lawrence M. Krauss
TV – Dark Matter & Kill Joys
Book – The Martian by Andy Weir
TV – Stargate Universe – Time
Book –  Hull Zero Three – Greg Bear
Game – Brütal Legend
The New Flag "Thing" in a quick form.