Podcast: Play in new window | Download
Subscribe: RSS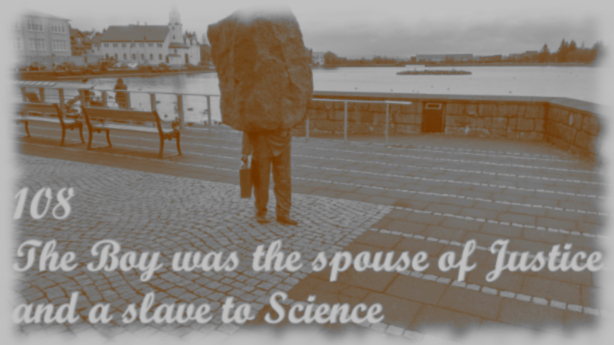 Quarreling Gods look for arbitrators among the very mortals they are supposed to guide.
In a society that worships rational concepts as if they were competing supernatural powers, a disruptive and mercenary acolyte is tampering with a delicate balance.
Justice can be automated.  And now he's got the tools to do it, that's just what the Son of Justice plans to do.
Between the machinery that keeps him alive and mentor that is erring on the side of vengeance, this side-kick has a lot to deal with.
The latest celebrity super-power-couple are from across the divide between hero and villain.  City-wide peace requires that they get along, but their friends are left to mange the fallout.
Purple monkey dishwasher.
Tent Revival – maybe camp, maybe not ~ T. Jones
Films – The Carry On franchise
Author – Gene Wolfe
RPG – Sea Dracula
RPG – All Hail Bugtopia (pdf)- A 12-page game of insect justice made Hannah Shaffer, presently of Make Big Things for Game Chef 2015 – Reviewed on The Tabletop Superhighway
Murder on the Dance Floor – Sophie Ellis-Bextor
Shure  SM58 Microphone – the reason other microphones die.
RPG – Fiasco by Bully Pulpit Games
TV- Matlock
Film – Divergent
Novels and Films – Harry Potter franchise
TV – Happy Days
Film – Equilibrium
RPG – Fate Accelerated by Evil Hat Productions
TV – Star trek
RPG  – Masks by Magpie Games
Novel and Movie Series – Nightwatch by Sergei Lukyanenko
TV – Gotham
RPG – Is it a plane!? – Kickstarter page
RPG – D&D 5th Edition
The Mistress of Jersey – A Tribute to the Sisters of Mercy – They have a Facebook page.
The Cure and Robert Smith
The Smiths and Morrissey
Black Books – "…all that dancing!"