Podcast: Play in new window | Download
Subscribe: RSS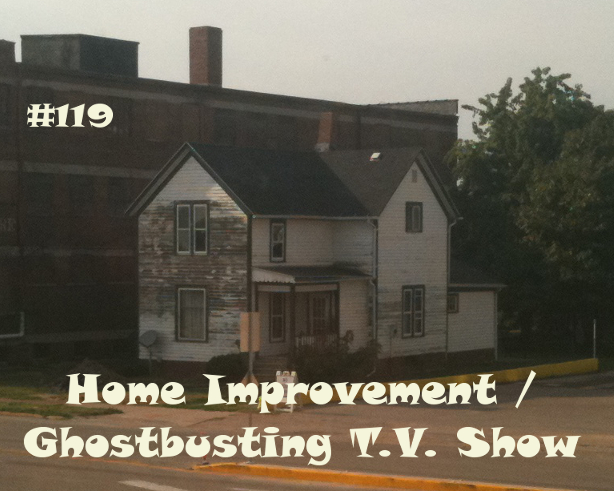 Audient Contribution! InSpectres hacked into a renovation contest show.
Will you race to repair and exorcise a spooky fixer-upper to sell it on, or…
…rejuvenate a legitimately haunted dwelling, taking both the needs of the living and the dead into account?
In a fusion of a reality TV shared house and an escape room, the contestants must work together to succeed. But there seems to be one more contestant than expected and more questions than answers.
Tune in to a local cable TV show about enthusiastic amateur exorcists. Is it comedy parody or a stealthy spiritual defense outreach program?
Battle Junky Vampires on the Mean Streets of Monstertown!
New Social Media Stream Announcements
MeWe – A candidate to replace G+, this platform is trying to focus on user privacy controls.

https://mewe.com/join/bigredcouchrpgpodcast


New Twitter Feed – This feed just has episodes and other announcements to allow listeners to keep up to date with the podcast.


https://twitter.com/BigredcouchE
Update: Also, a shout-out to James David Nicoll for coming up with the prompt (check out his book review site) and our tireless contributor, John H. Reiher Jr. for passing it on.

https://james-davis-nicoll.dreamwidth.org/


John's InSpectres Hack from MeWe
" This Old Haunted House!
Using InSpectres from Memento Mori Theatricks, I'd hack their setup and turn it into a reality TV show setup.
Character setup is the same as in the normal game, as is the Franchise setup, though in this case it would be "Production." And instead of getting franchise dice, you get Ratings Dice.
Characters can range from The Talent to Crew. And the show, This Old Haunted House, is a home improvement show, that includes exorcising any spirits haunting said house. So that does mean that the Talent has to talk to the camera/audience from time to time. They are doing a show.
Since this is sort of show is driven by both the GM and players, it's going to be a bit hard to figure out when it ends.
If does follow the structure of an InSpectres game somewhat:
The Audition: Each PC goes through their audition interview. This is where you find out about what skeletons are in their closet, and potential plot threads for the different shows.
Finding the Property: Everyone decides where and what property they are going to work on, and who owns it, or if they are going to buy it and flip it.
Research & Investigation: Researching the problem and coming up with an explanation/solution. This includes what's wrong with the property besides being haunted. It is a home improvement show.
Assemble the Crew: Put together not only the ghost busting gear, but the contractors who are going to work on the house as well.
Doing the Shoot: Filming the episode and dealing with all the problems in the house.
The Reveal: Showing off the house and renovations, returning it to the home owners, or selling it on the market. Transfer your Rating Dice to the Bank and Cards.
Between Jobs; Time to take a break and get ready for the next renovation.
Instead of confessionals, this being a reality TV show, you have Outtakes. In these one or two of the PCs perform an outtake where something goes wrong and reveals an aspect about one of the PCs that no one knew about.
Because this is a home improvement/ghost busting show, scenes will have elements of both:
Mike: "Joe, take a look at this."
Joe: "Geez, that looks like ichor."
Mike: Tapping the wall, "No, not that, look at the wall. The foundation is cracked."
To:
Mike: "Bill, what did you find behind that walled up door."
Bill: "What we have here is what you call a dimensional portal."
Mike: Looking through the doorway at the jungle on the other side. "Going to take a bit more than mortar and brick to clean that up."
Given enough time, and I probably could come up with a decent enough hack of the system." – come and give us a hand on MeWe.

Show Notes
TV – Home Improvement (1991 – 1999)
TV – Holmes on Homes (2001 – 2009)
TV – The Block NZ (2012 – 2018)
Film – "House" (1985)
Film – "House II : The Second Story" (1987)

Podcast + Forum – Fear the Boot
Podcast + Forum – Happy Jacks RPG
BG – Mansions of Madness
BG – Munchkin
BG – Illuminati
BG – Zombies!!!
BG – Villainous
BG – Battlestar Galatica
BG – Dominion
BG – RoboRally (1994) & RoboRally (2016)
Film – Beetlejuice (1988)
Philosophy Tube – NB – The very obnoxious character in the don't-look-too-closely shirt is not in the vast majority of the video.

TV – Grand Designs (1999-)
Novel – Dead Famous by Ben Elton
Film – The Cabin in the Woods (2011)
Film – Sixth Sense (1999)
TV – Dead Set (2008)
Film (and weird psycho-social experiment) – Dau (2019)
RPG – Masks
TV – Ghostwatch (1992)
RPG – Funkadelic Frankenstein for QAGS
Novel – Fear and Loathing in Las Vegas
Film – Mystery Men (1999)
RPG – Magical Mom Force by Audient member John H Reiher
Anime – Re:Creators (2017)
Upcoming film – Colour of Space – Richard Stanley &
Nick Cage