Podcast: Play in new window | Download
Subscribe: RSS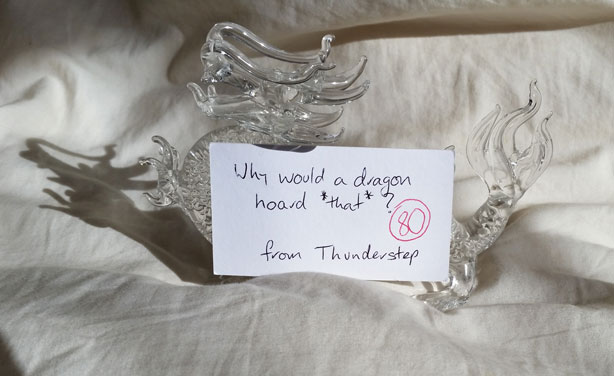 Dracoarchy in Action – "Yes, we elected a Dragon as our head of state.  His campaign had some very compelling points…      …and not just on his teeth."
A horrifying discovery in the middle of the dungeon puts the party into high gear.  Reverse gear, that is, and wishing they'd dealt with the tricks and traps rather than just circumventing them.
Cute Pictures of Dragons with Odd Hoards – Caution: Some Dragon Collect NSFW things.
Comic – Iznogoud – The Scheming Vizier  "I want to be Caliph instead of the Caliph." written by René Goscinny of Asterix fame.
RPG Rumour – A podcast about "Escape or Die" by Fred Hicks
RPG – Grimtooth's Ultimate Traps Collection by Goodman Games
Film – Robocop (1987)  (The good one.)
The Robocop Statue Kickstarter – It's not done, but it's coming along!  And looks kinda awesome.
> Shark petting Location.
Museum of Science and Industry
Film – Don't Breathe (2016)
24 hour Cupcake Vending Machines
Film – Cannibal Women in the Avocado Jungle of Death – Craig had the name wrong.