Podcast: Play in new window | Download
Subscribe: RSS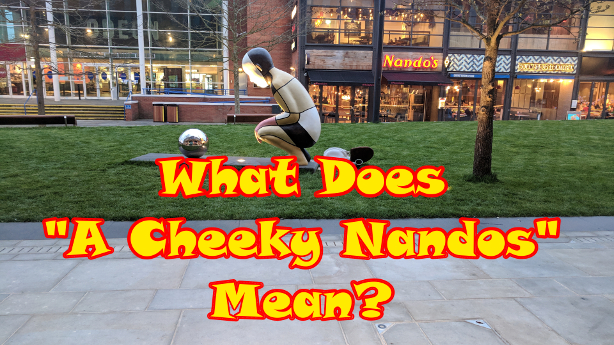 In the post-Brexit dystopia, where any mention of the world outside of the Commonwealth is strictly forbidden, a shadowy folk hero emerged … Cheeky Nando.
Working the grill at Nando's confers awesome martial arts powers via the precise repetition of cunningly-disguised spatula and tong based fighting moves.
Cheeky Nando is friendly, charming, helpful, and the local Necromancer.
The Cheeky Nano-Dose – Pervasive nanotech means, more or less, that you're being watched from the inside.
When a group holiday goes terribly, terribly wrong.
What if someone out there managed to franchise & weaponise football in order to destabilise cultures in other dimensions?
Inspired, we assume, by this internet gem;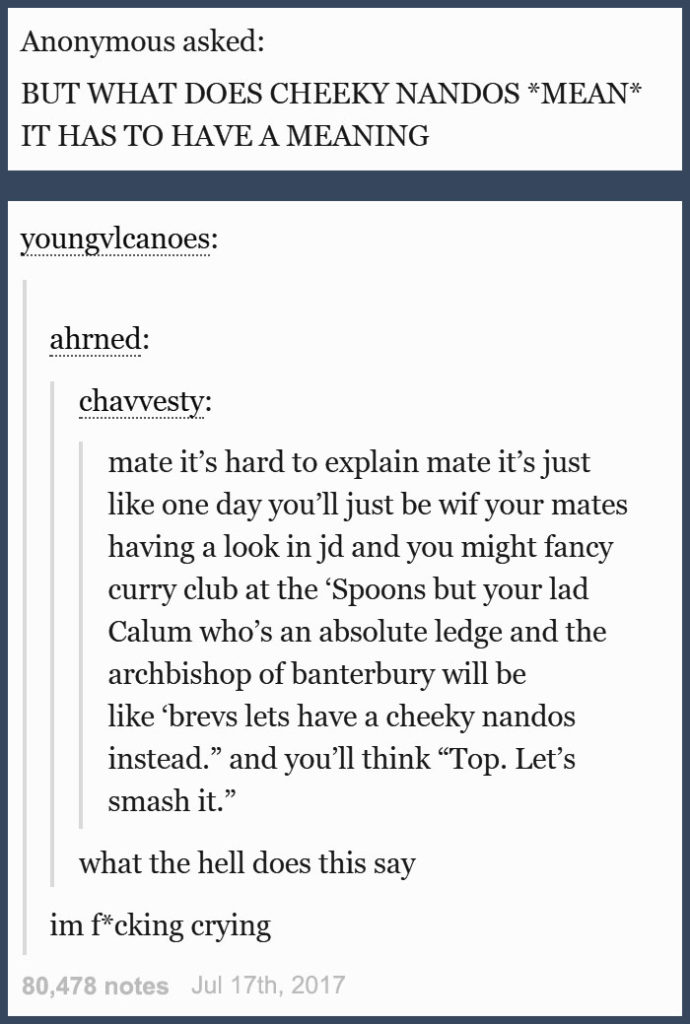 Lime (scooters)
Ezell's Famous Chicken, Seattle
1984, by George Orwell
V For Vendetta (movie)
From The Guaridan – "The Invention Of Essex – How a county became a caricature"
The Karate Kid
The God Of Cookery
Stephen Chow
Shaolin Monastery
West Side Story
Shaolin Soccer
Food Court Wars ( Big Red Couch episode )
The Hound, by H. P. Lovecraft
Doom (game)
Blood Music, by Greg Bear
Kids On Bikes
Zombie World
The Strange
Part Time Gods
Masks
Bulldogs!
TimeWatch
QAGS
Berserker, by Fred Saberhagen