Podcast: Play in new window | Download
Subscribe: RSS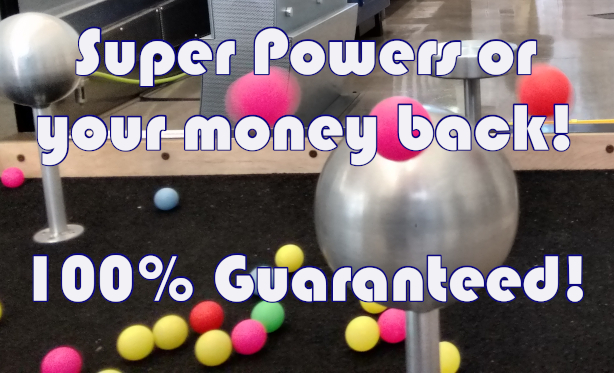 Investigators look into 'We Can Give You Superpowers' claims, trying to protect people from the scams, the dangerous scams, the snake-oil salesmen, and the 100% lethal scams.
And the occasional ones which are so much worse than just being fatal.
Having super-powered employees is a status symbol, and having super powers, even if they're not very useful, is fast becoming a necessity if you want a job.
Metahumans Anonymous: Reluctant Superheroes trying to deal with being expected to use their unwanted superpowers.
Congratulations; You have a totally random superpower!
Now go out there and Make A Difference!!
Disney+
Marvel's Agents Of S.H.I.E.L.D.
Cerberus The Aardvark
Captain Cockroach / Moon Roach
Dave Sim
Masks
Fate Worlds Volume One: Worlds On Fire
Paranoia
My Hero Academia
Sky High
Detective Pikachu
His Dark Materials, by Philip Pullman
Underground
Teenagers From Outer Space
Gamma World
The Dream Team
One Flew Over The Cuckoo's Nest
Inspectres
Leverage: The Roleplaying Game
Strikeforce: Morituri
The Fantastic Four
Villains & Vigilantes
Truth & Justice
TSR Marvel Superheroes
Superhero 2044