Podcast: Play in new window | Download
Subscribe: RSS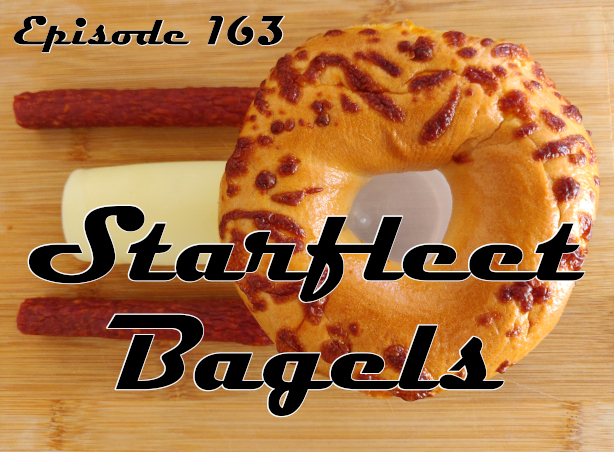 Action-Packed Bagel Delivery – They're the best bagels in the known universe, and your job is to deliver them. Anywhere. Any time. No matter the odds, the bagels will get through.
Pot-Luck RPG – You're not the great big heroes, you're having to do the heroic stuff anyway, and the goal really IS to play with your food.
The Bagel Is Everything – For some reason, bagels are locked out of starship replicators. All starship replicators. Nobody knows why, but your orders are to find out, no matter what it takes.
Secretive Bagels – The Starfleet Bagels chain provides delicious food and a relaxing atmosphere. It also provides intelligence data to Star Fleet.
Yes, But Can The Crew Eat This? – Going to new places, finding new things, and trying to work out whether they're edible. And assuming that it's edible for enough of the species in the Federation, getting that food supplied to ships in all the strange places Starfleet ships tend to go.
LINKS!