Podcast: Play in new window | Download
Subscribe: RSS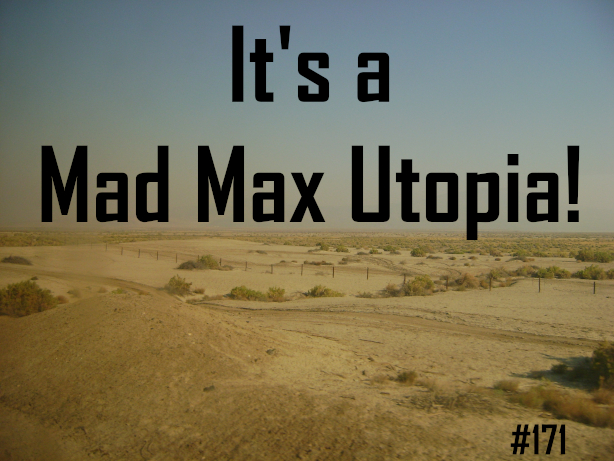 Be Our Guest? – Ever since the actual apocalypse, the Hosts at the Apocalypse World park really haven't had a lot to do. Now that some Guests in dire need of help have arrived, a group of 'wasteland marauders' and 'besieged remnants of civilization' have to figure out how to bypass their own programmed scripts so that they can keep those Guests alive & get them to SOME kind of safety.
When The Wind In The Willows – Cute animals in their V8 Interceptors & War Rigs travel in search of a possibly mythical better place, with clean water and non-radioactive food.
Mad, Mad, Mad, Mad Max World! – With his last breath, Max pointed everyone at the utopia somewhere over the mountains. Now the race is on to get there & claim it.
Links!